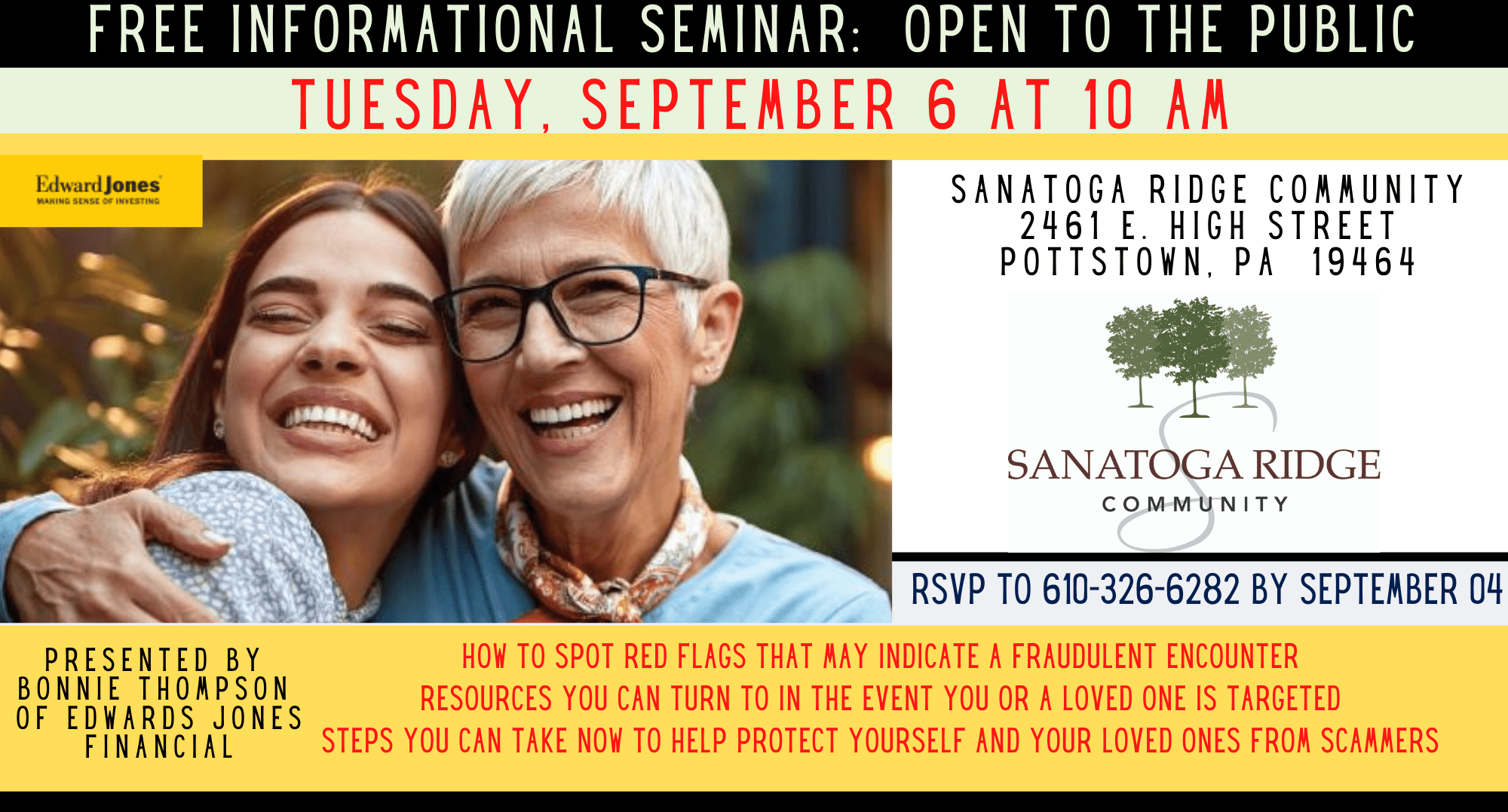 Scammers are getting smarter about targeting seniors.  Protect yourself and those you love by learning the red flags which suggest you may be dealing with a scammer!  Open to the Public!  Please RSVP at 610-326-6282.
Learn ways to control your diabetes by making positive choices in diet and nutrition.  Open to all!  Please RSVP to 610-326-6282 to let us know you'll join us!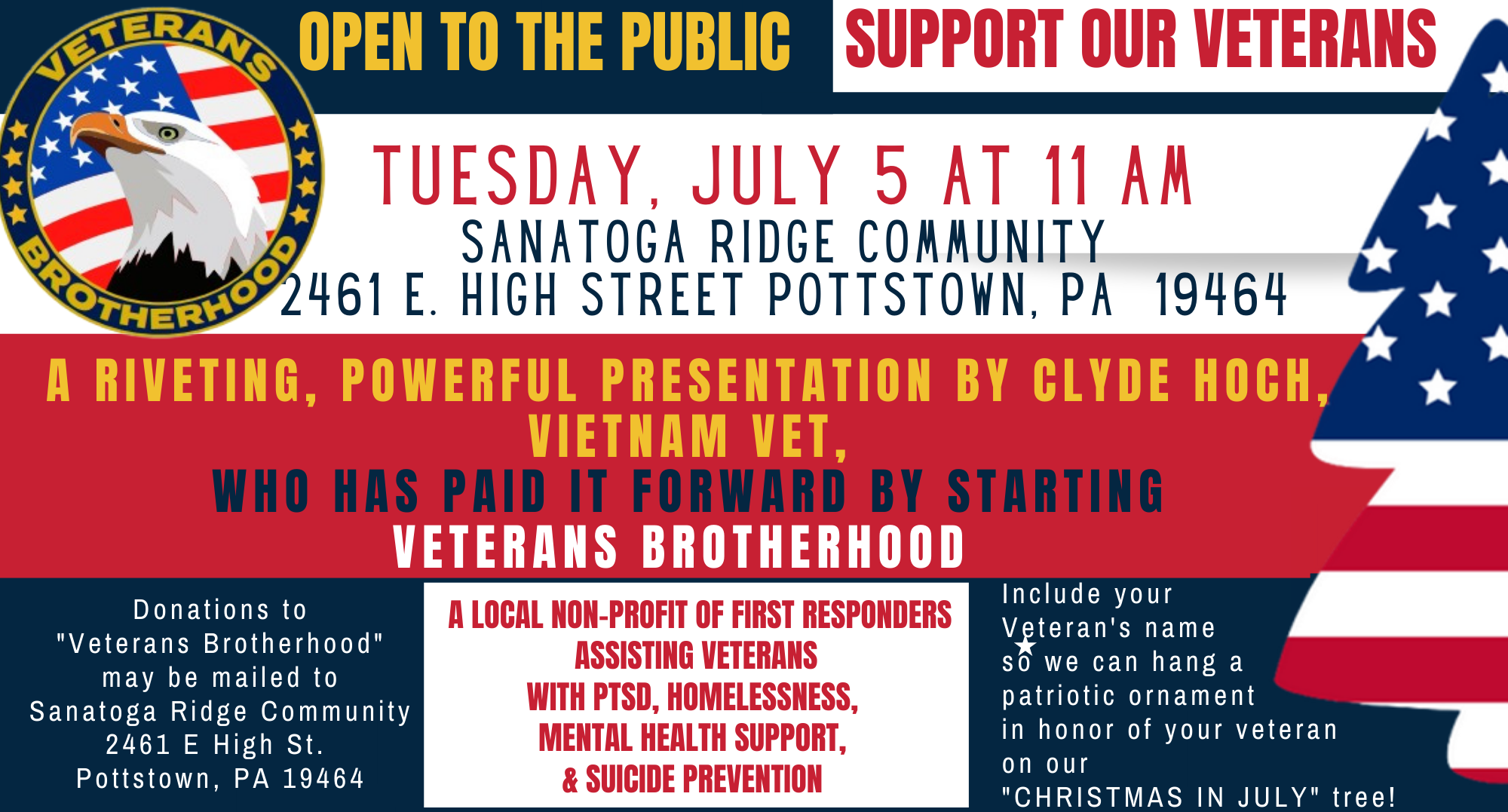 Join us for a riveting, powerful presentation by Clyde Hoch, Vietnam Veteran and founder of Veterans Brotherhood, a local nonprofit of first responders assisting veterans with PTSD, homelessness, mental health support, and suicide prevention.  Tuesday, July 5 at 11 AM.  Open to the public; all are welcome!
Make a donation to Veterans Brotherhood at the Sanatoga Ridge Lobby and receive a patriotic ornament to hang on our Christmas in July tree in honor of your Veteran.  Donations may also be mailed to Sanatoga Ridge Community, 2461 East High Street, Pottstown, PA  19464.  Please make the check out to "VETERANS BROTHERHOOD" and include the name and branch of your Veteran.  Thank you for helping us celebrate those who made the United States the land of the free and the home of the brave.