Independent Living Senior Community
About Sanatoga Ridge Community
Sanatoga Ridge Community's mission is to offer a safe, independent, active lifestyle for middle-income senior residents by providing an affordable, worry-free home, supported by dedicated staff and around-the-clock maintenance crew.
Sanatoga Ridge Community, a non-profit organization in the western part of Montgomery County, Pennsylvania, has grown into an intimate community of 226 residences tucked away on 60 beautifully landscaped acres.
Sanatoga Ridge residents enjoy a carefree lifestyle in a friendly retirement community of caring neighbors. Internal and external maintenance, lawn care, landscaping, and snow removal are all taken care of, removing the burdens of homeownership. Our compassionate staff even clear snow from your vehicle, change lightbulbs, and carry items up to your attic! Experience a maintenance emergency on Saturday night at 1:30 am? Not to worry! Our 24/7 On-Call Maintenance Crew handles after-hours and weekend maintenance emergencies!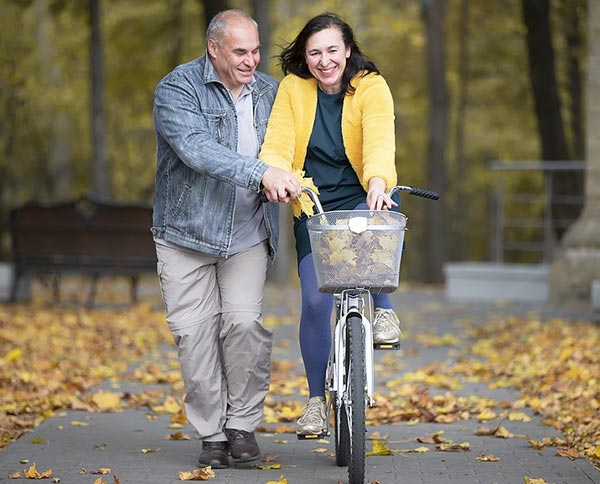 Sanatoga Ridge offers a variety of floor plans, including one- and two-bedroom garden apartments, and one-, two-, and three-bedroom cottages. All have a front porch and a back patio or sunroom; some even have a garage or deck. We even have several specially designed spacious homes for those looking for a more unique living space!
Sanatoga Ridge is a truly independent senior living experience. Residents make their own meals in their own homes, much as they always have. Residents who experience health issues or need push-in personal care or nursing services are able to employ professional agencies within their home, thereby eliminating a move to an assisted living community. Our homes are easily adaptable to be ADA compliant, allowing individuals with mobility difficulties to continue to live independently. We are mobility-friendly with no steps, curbs, or stairs in the entire community! Nearly all our residents live out their golden years at Sanatoga Ridge.
Research shows seniors who remain active live longer, healthier lives. Sanatoga Ridge offers walking paths with one-quarter, one-half, and one-mile markers. Our Community Center includes a gym, club rooms, and game rooms; as well as a library of books and DVDs to borrow! Residents enjoy live entertainment, movies, and shows in our auditorium. Our on-site swimming pool offers water aerobics and free swim. We have a bocce field and yoga classes! Our 14-passenger shuttle bus travels monthly to local and regional day trips, museums, parks, and activities.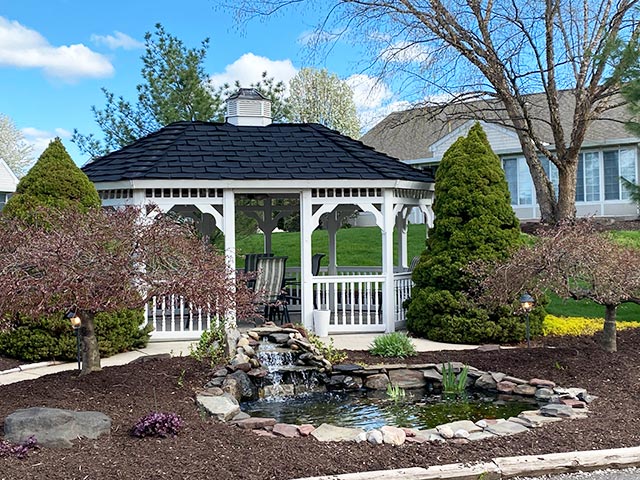 With more than 40 clubs, a community garden, an on-site hair salon, nature trails, and even a wood shop, residents tell us their social calendars have never been so full! Remember that feeling you had once your chores were completed and you could do whatever you wanted? Our residents have been known to say, "Every day's a Saturday at Sanatoga Ridge!"
Our family is ready to welcome yours, including your 4-footed family members!
What's not to love? Come visit us soon at Sanatoga Ridge!